Linda is a recipient of a Kodak Vision Award for Cinematography, a Kodak Education Award and a Fulbright Scholar. She received an MFA degree from Temple University and studied Cinematography at the American Film Institute (AFI). Her credits include Lucky Bastard, Showtime's Women: Stories of Passion, Trust Dance and Walking to Waldheim with Doris Roberts. Her documentary Your Favorite won recognition at Athens International and the American Film Festivals. Brown's latest documentary, You See Me received a USC Humanities Research Grant and has screened nationally and internationally at over three dozen festivals and was nominated or won awards at a dozen, including Richmond, Macon, Madrid and Columbia Gorge International Film Festivals. Linda recently signed a distribution deal with GOOD DOCS. She has taught at AFI, City University of Hong Kong, Temple University, Maine Media Workshops, MultiMedia University Malaysia, and the Red Sea Institute of Cinematic Arts in Jordan. She is an Associate Professor and Head of Cinematography at USC School of Cinematic Arts.
Cannes Film Festival
I was invited to organize and moderate a panel for the Cannes Film Festival titled, The Female Lens: Cinematic Agency and Perspective. We addressed questions such as: Is the lens genderless? Does it simply reflect reality or does it shape our perception of it? Are movies impacted by women behind the lens?
Panel (left to right) Evette Vargas,Linda J. Brown Susie Singer Carter, Kristen Correll, Manjari Makijany, Kelly R. Pike, Savannah Bloch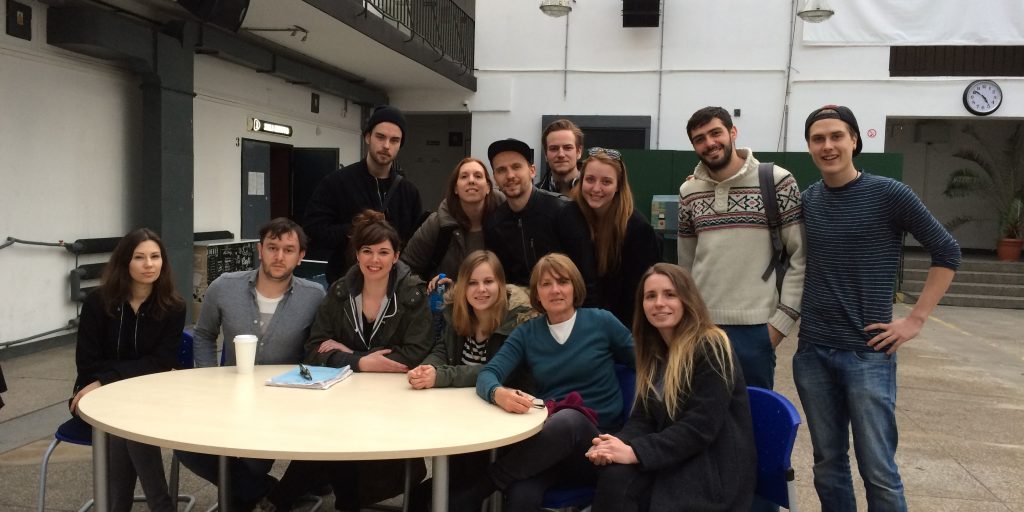 I spent a week at this prestigious academy teaching a Master Class in Cinematography. Located in the capital of Poland, it is an international school and currently one of the fastest growing film academies in Europe.